Randy Overbeck
And Then There Were Three...
Updated: Apr 7
It's almost time.


In 2019 the Haunted Shores Mysteries were born with the release of BLOOD ON THE CHESAPEAKE. This first entry earned numerous five stars reviews and grabbed a national award.
Then CRIMSON AT CAPE MAY was published last year, smack in the middle of the pandemic. With all that, CRIMSON garnered even more five star reviews from national and international reviewers and picked up two national awards from Literary Titan and Readers View.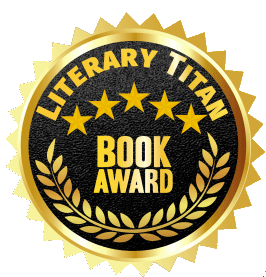 These two stories have led to the third entry in the trilogy, SCARLET AT CRYSTAL RIVER, which the Wild Rose Press will release this fall. The date has not yet been set, but Wild Rose Press has released the cover!


Where is Crystal River, you say? It's a beautiful, quiet resort town on the Gulf Coast of Florida with a warm, white sand beach, fresh water springs and renowned running and biking trails through unspoiled forests on the Gulf Coast.
But the town's greatest claim to fame is that it's the only place in the world humans can swim with manatees.
And of course, the area has its own haunted history.


Like the first two novels, SCARLET is also a cold-case murder mystery wrapped in a ghost story. And of course, the narrative takes full advantage of the incredible scenery of the incredible town. Readers will be able to enjoy another beach read. Not to mention, the romance between Darrell and Erin comes full circle in this third installment.


But I think you'll find the ghosts in this newest tale the greatest draw. And these are not just any ghosts. This time, Darrell is haunted by the ghosts of two young children and … Well, you'll need to stay tuned to find out when you'll be able get your own copy of SCARLET AT CRYSTAL RIVER.


Oh, I almost forgot, look below to be among the first to see the cover of SCARLET AT CRYSTAL RIVER. Thanks for your support.